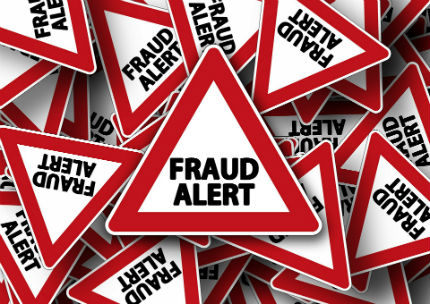 Every day, new trading software gets released that manages to scam people into investing a lot of money with the hopes of "getting rich quick". Bitcoin Loophole is no exception.
Bitcoin Loophole is a new crypto bot that claims to use the massive returns of Bitcoin to create the ultimate money-making software. Once South African traders register with Bitcoin Loophole they are immediately directed to a broker to begin their fortune-worthy trades. The minimum deposit to begin trading is $250. South African traders should carefully read our list below and understand the 3 main reasons they should avoid Bitcoin Loophole.
1. Bitcoin Loophole Promise Large Winnings
One of the immediate indicators that a trading company is a scam is their get-rich-quick promises. Bitcoin Loophole promises this to South African users over and over again throughout their site and within their video. In fact, it hardly explains anything else about the software or even how it works other than that it is some kind of magic money-making machine. To be exact, they promise South African traders $13,000 in only 24 hours – guaranteed. This in itself, is of course ridiculous, but appears to be the only selling point this company has. Through their video narrated by Steve McKay, the "millionaire" behind Bitcoin Loophole, users are given the idea that the minimum deposit, $250, is nothing compared to the amount that will be pouring into their bank accounts for the rest of their lives.
South African traders should always be extra careful with statement such as these. Trading in general, always entails some risk and no promises of profit can really be made – so all such promises are entirely fake.
2. Bitcoin Loophole Website
When our team looked through the Bitcoin Loophole site, they noticed many links that actually went nowhere. For example, they have several articles that claim to be about a Bitcoin millionaire and his life after he became rich but if you try and click on the article to read it, there is nothing there. In fact, their entire site appears incomplete and does not explain anywhere what their software really does. It simply promises South African users a lot of money, that is only a few clicks away. There is also no mention of what company owns Bitcoin Loophole or who Steve McKay really is.
3. Bitcoin Loophole Brokers
When South African traders register for this software, they are automatically redirected to a broker's platform where they can begin their trades. All brokers used by Bitcoin Loophole are unlicensed and fraudulent companies that should be avoided at any cost. Users in South Africa should always be wary of non-regulated brokers and make sure to do the research before they deposit any funds.
Bitcoin Loophole in South Africa
After a careful review, we can say with great certainty that Bitcoin Loophole is a scam and should definitely be avoided. South African traders should always think twice before depositing any money to "money-making" bots or brokers directly because many of them are unlicensed companies that make their living out of scamming unsuspecting customers. Always take our tips into consideration to instantly recognize scams and make sure to only trade with reliable software.
Conclusion:

We make it our mission to not recommend anything but the best – which, according to industry experts, is IQ Option, the top broker for your country with a minimum deposit of ONLY $10!

FREE $10,000 demo account
Award-winning trading platform
World-renowned broker

Trade with an
award-winning broker
like IQ Option

Between 74-89 % of retail investor accounts lose money when trading CFDs