Binary options are very popular among traders all over the world, and when something is as popular as they are, many scams want to take advantage. It is impossible to prevent scams from entering the market as even the best regulation can't challenge innovative methods scams and fraudsters are using.
Still, if traders want to trade safely, they can do so by following several easy steps. In this article you will learn:
What are Binary Options Scams?
Binary options scams are usually companies that claim to be legit brokers or auto trading services but are frauds. Once you deposit the money with such company, you won't see that money again as it is impossible to make a withdrawal with such brokers.
Scam brokers are considered to be those that practice scam tactics in convincing new clients to make a deposit. Such methods include
Cold calling
Downplaying the risk
Using stolen data
In case you receive a phone call or an email from a broker you never registered with. It is best to ignore it. Don't let them convince you. Scam binary brokers will always claim how something is an exclusive opportunity, just for you, but it is never true.
Also, the fact that a binary broker is using stolen data and can reach you via private means of communication such as email, only shows how shrewd they can be. Do you really want to provide your credit card detail to a company such as that? Probably not.
Also, keep in mind that sometimes you can find out that a broker is a scam only after you made a deposit. For example, they can insist on offering you managed account where you lose all control of your investments. They can make threats, use psychological games and pressure you into making more and more deposits. The broker should never neglect your opinion or manage your investments.
Another thing that is very suspicious and that can indicate that a broker is a scam is the lack of terms and conditions on the website. Terms and conditions not only helps you understand the service better but also offers you an insight into your obligations and procedural elements. If the broker is hiding something, the first sign of a scam is missing terms and conditions. This document is usually very long and complicated, but don't hesitate to read it and ask for additional explanations.
Terms and conditions explain all about withdrawal limits, procedure, reveal details on how dormant accounts are handled etc. They are also obligatory, unlike the stuff is written on the website. Keep this in mind. Compare the content of the website with content of terms and conditions and if there are too many differences, avoid that broker for your own good.
You want your money to be safe from the very beginning of the trading process and it is much easier to check broker status without involving with scams in the first place.

---
Closed Binary Options Brokers
---
Binary Options Risk Management
Binary options scam brokers tend to be very convincing with their promises. They can make you think how they operate in a magic world of binary unicorns where you will become a millionaire.
The first rule of binary options risk management is keeping a cold head. If the broker promises something that sounds too good to be true, it probably isn't. Be realistic and don't expect to become a millionaire over course of night, no matter how lucrative binary options might be.
The other important rule is to read news and reviews so you know what is going on in financial markets. Objective 3rd party reviews can help you in avoiding scams, and regulatory bodies often issue warnings on different types of frauds, including binary scams. Of course, keep in mind that sometimes regulatory bodies react to little too late, so look for other suspicious signs as well. Avoiding scam brokers requires some effort.
There is also a solution of trading only with regulated brokers. Regulatory bodies all over the world issue licenses for binary options brokers. Even though sometimes regulated brokers turn out to be scams, mostly because of changes in the ownership structure that might affect the way they operate their business.
Also, you can checklists published by your local regulatory body, but keep in mind that sometimes regulators tend to be slow in detecting scams. They sometimes issue a warning on a broker that is long gone or that has already scammed many customers. The best way to read about scams is to be focused on specialized media that will give you fresh information and introduce you to reliable brokers.

Binary options Scam or Legit Withdrawals?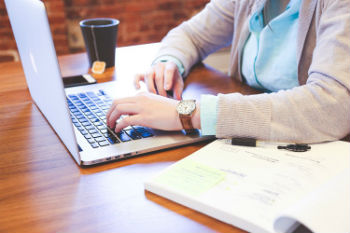 Ok, let's imagine the worst-case scenario. Imagine you made a deposit with a scam binary broker. What now?
First, it is important not to deposit any more money with that scam broker! There is a high chance the broker will call you and ask for more money but don't do it. Every dollar deposited is a dollar lost.
Next thing you should do is request a withdrawal. There is a high chance your scam broker will say it is not possible if you don't deposit a certain amount. Ignore it and request the withdrawal again. If necessary ask for legal advice and let the broker know you are not alone. Research other cases with your broker on online forums and see how other people got their money back. Of course, if you are trading with a broker that offers bonuses, keep in mind that in case you accepted a bonus, you have a specific trading volume you must reach before making a withdrawal.
You can also contact your local regulatory body and ask for help. Don't forget to contact the regulatory body where the broker is licensed, in case they have a license. They can do necessary steps and revoke the license and prosecute the broker if needed.
Act fast and don't let the broker waste your time. Make sure to keep all correspondence and make a screenshot of your trading account in every stage of withdrawal. Often, scam brokers close the accounts without prior notice, but this way you have evidence that can be crucial in your case.
How To Get Your Money Back From A Broker
These are a few points to keep in mind when a broker is not processing your request to withdraw:
Withdrawing money is, in many ways, a more complicated process than depositing money.
To withdraw your funds from your broker, you will be asked to verify your identity with several different documents. The most common of these are: National ID/ Passport/ Driver's License, Proof of Residence, Utility bill, credit card/bank statement and local authority tax bill. Finally, deposits made by Credit or Debit card always require a front and back scan of your card.
When you request a withdrawal from your broker, never rely on a simple phone conversation or Skype message. Always make sure to contact the compliance department via email or the customer support.
If your withdrawal request is not processed in a timely manner, you can contact your bank and ask for a charge back.When people are facing issues withdrawing their funds from a broker, in most cases it is because they are dealing with non-regulated companies often associated with fraud.
Binary Option Trading Company Complaints
Nowadays, binary broker complaints are increasingly common and can be for many reasons. South African investors that choose to trade with licensed or regulated brokers rarely face such issues.
If your broker is authorized by the Financial Sector Conduct Authority (FSCA), referred to as the new Financial Services Board (FSB) in South Africa, follow the instructions below: The Financial Sector Conduct Authority (FSCA)
If you have any complaint regarding the entities regulated by the FSCA, you can fill in the form on their website that asks for your details, the type of complaint you want to file, the name of the regulated entity and a description of the issue. Finally, the FSCA asks you to attach any supporting documentation that is relevant to your complaint like your policy document, any correspondence with the entity etc. These documents all get submitted along with your complaint form.
Substantial Risks in Trading Binaries
Trading binaries includes substantial risks because South African traders can win or lose their investment. There are no guarantees and brokers who claim this are likely a scam and should be avoided.
Also, brokers who run a transparent and open business will have the risk disclaimer visible on their sites because they want to provide as much info to their traders as possible. You can check an example in our Deriv.com review South Africa.
The good side of the risk involved in trading binary options is that traders cannot lose more than they invest, and they do know the potential gains and profits from the start.