Investors can lose all their capital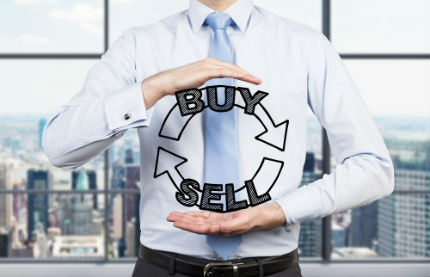 Binary options demo account can help you learn what binary options trading is and to get familiar with the trading platform. In this article, you will find out more about different types of binary options demo accounts and learn how to use them for your own benefit.
Binary options trading is often referred to as the easiest and most simple way of trading in financial markets. Still, everyone who has any knowledge of it will explain to you how it is not all as easy as it seems. Some traders believe binary option trading is only a fun game you can play with a little extra money you have, but in fact, it is a type of financial trading that contains risk, as well as the possibility of future profit.
Binary Demo Account South Africa
Binary demo account is a type of account that is based on the same type of platform but doesn't allow any deposits. All traders get an equal amount of virtual money they can use for trading. The platform is exactly the same as a real trading platform and usually contains the same charts, tools, assets, and indicators.
The main difference is that demo account trading carries no risk. You can't lose money while trading on a binary demo account as the money is not real. This also means that you can't make any real profit either. But you can learn about the broker and binary trading which will help you in the future.
Binary Trading Demo South Africa
Not all demo accounts are made the same. For example, IQ Option demo account is designed keeping in mind traders who can improve trading skills and start trading. On top, IQ Option funds your demo account with a virtual trading balance of $10.000, completely free.
We all know that practice makes perfect, but there are always some binary trading tips that can help you touch up your trading skills even more. The difference is not only in the technological background and virtual amount that is given to you but also in the very basic approach.
There are two main demo account types:
Demo accounts available after deposit. The trader has to make a deposit, usually in the amount of $250 in order to get access to the demo trading. Sometimes demo account requires an even higher deposit and is part of more exclusive service packages. There are also binary brokers with low minimum deposit that will allow you to use practice account.
Free demo accounts. These accounts are deposit-free. You can open a demo account and make a deposit later, in case you are happy with the platform and the broker.
Binary Options MT4 Demo Account South Africa
Demo accounts let you know what binary trading looks like before you try the real deal. You don't make any risk, and you don't make any profit, but you are still making progress in your trading styles. Binary Options MT4 Demo Account enables you to learn how to use the platform and practice binary options trading without risking any real money.
Think of binary trading as of a college exam – would you rather take and exam without prior studying, or would you rather get familiar with the course?
Of course, there are better and worse binary options accounts, and the price is not the one that determines the quality of it. The good demo account will provide you with a reasonable amount of virtual money for practice trading. Usually, that amount is around $1,000. This way you can really experience what the trading looks like. If you get $2,000,000 virtual money, you won't be trading in real conditions as that is an amount you will probably never have on your trading account. You will trade more recklessly and learn a lot less.
Binary Options Demo Account South Africa
Good news for binary traders in South Africa! Good brokers usually have a good demo account, so demo account per se should never be the most important factor. Demo account is worth nothing without appropriate support and a broker that offers you good real trading experience. Binary trading is a complex mixture of several elements that make the perfect combination only when all added together.
Binary trading demo is definitely one of them. Unfortunately, less and less binary options brokers are offering demo trading accounts as they request complicated and advanced technological support by means of servers and human power. Some smaller brokers simply can't afford demo trading accounts.
However, one of the most popular brokers on the market – IQ Option South Africa has a demo account that is available to all traders who decide to join. You can open it in several easy steps and start testing the platform. If you are wondering if IQ Option scam or not, we can assure you that IQ Option demo trading platform is no different than the real trading platform and contains all important elements that traders use while trading. Some of the concerns regarding IQ Option were related to their auto trading software and we wrote about that topic in our IQ Option bot review. After you have tested the platform, you can simply decide to make a deposit with IQ Option.
Binary.com Demo Account South Africa
Binary options traders in South Africa can enjoy the benefits of a Binary.com South Africa demo account as well. In just a few simple steps binary traders can get their hands on a practice account with free $10,000 credit that is provided by Binary.com.
Just like with the IQ Option free demo account, you can use Binary.com demo account or Deriv demo, learn and trade binary options South Africa with no risk thanks to the free practice account.
If you have an opportunity, definitely try the demo account, whether you are a professional or a beginner, as it tells a lot about the broker and gives you an insight into what the trading process might look like in the future. Don't hesitate to test it and use it as a real trading account as this is the best way to find out all the holes in your knowledge about binary options trading. Make sure to find the right broker as well, as a good binary broker and good demo make a perfect combination!
When you are ready to try real money trading keep in mind that the Binary.com minimum deposit is one of the lowest ones. A proven and trustworthy broker features deposits and withdrawals from and to a long list of well-established payment methods, including bank transfer, debit and credit cards and e-wallets, such as Skrill & Neteller South Africa, Webmoney South Africa, as well as many other safe and certified e-wallets.  Fees and additional costs can simply 'eat' your profit, and if we include conversion rates – it is easy to understand why this binary trick saves you money.
More importantly, make sure you understand if there is SARS and Binary Trading Tax South Africa applicable to online trading and in what circumstances. Understand what you are getting into, read Terms and Conditions thoroughly and try to approach binary trading as you would any other form of investment. There are traders who are successful, and those who aren't, and understanding how binary trading really works can make or break your budget.
Investors can lose all their capital
Conclusion:

We make it our mission to not recommend anything but the best – which, according to industry experts, is IQ Option, the top broker for your country with a minimum deposit of ONLY $10!

FREE $10,000 demo account
Award-winning trading platform
World-renowned broker

Trade with an
award-winning broker
like IQ Option

Between 74-89 % of retail investor accounts lose money when trading CFDs