Investors can lose all their capital
To execute payments for service use or purchasing goods, for many years, people were using cash and transfer via bank wire as usual deposit and withdrawal methods.
However, a new way of money transfer appeared in recent years which greatly facilitates people's lives.
In this article we will show you available deposit and withdrawal methods in South Africa and worldwide. Most of these payment methods are supported by binary brokers as well.
We will cover following topics:
How To Withdraw Money From Skrill In South Africa
Skrill Fees South Africa
Skrill Withdrawal To Bank Account South Africa
Neteller Card South Africa
Neteller Withdrawal To FNB South Africa
Other Popular E-Wallets in South Africa
Debit / Credit Card Payment
Bank Wire Transfer
One of the top binary, forex and CFDs brokers that offers a great variety of depositing and withdrawing methods, including Skrill and numerous credit cards is IQoption!
How To Withdraw Money From Skrill In South Africa
In 2002, moneybookers.com domain started with its business and in 2011, they were rebranded as Skrill Moneybookers. This e-wallet is available in 200 countries worldwide and covers 40 currencies.
Skrill Registration Process Explained
Binary traders in South Africa can expect the same registration process with Skrill as users from any other part of the world, as there are no fees or charges for South Africans only. In order to open a Skrill account, they have to fill out an online form.
Once they are done they need to deposit some money to their account, in order to activate it. This can be done via wire transfer or via credit/debit card.
Credit/Debit Card Skrill Account Verification
This process is fairly easy and has to be done every time you add a new credit card. This can be done in two ways.
If you make a deposit with a non-verified card, the system will add a specific verification code to every deposit. The code has 4 digits. All you have to do is check your statement, find the code, and enter it after clicking the verification link on your Skrill account.
You can also add a card first, and click the link next to it. Skrill will debit a small random amount. Find that amount on the bank statement, and enter it on your account. If the numbers match, your account is verified.
If you are in the mood for some best forex brokers in South Africa or CFDs trading and prefer Skrill as a payment method, don't worry, IQoption's got you covered. Make sure to find out is forex trading taxable in South Africa so you don't experience any problem on later stages of your trading career.
Skrill Fees South Africa
Skrill is a very convenient way of paying, and money transfers. It is supported by numerous binary brokers, web shops etc.
When it comes to money transfers, there are some fees that apply, with 1.9% fee and with an upper limit for fees being €20.
Skrill Deposit Fees
Bank transfer, Fast bank transfer, Maestro card, Swift – no fee
Rapid – 0.5%
Bitcoin – 1%
Sofort, Visa – 1.9%
Neteller – 3%
MasterCard – 2.25%
Amex, Diners, JCB – 2.5%
Paysafe – 7.5%
Skrill Withdrawal Fees
Bank transfer – €5.50
Visa – 7.5%
Swift – €5.50
Skrill Fee for Sending money to another user
For sending – 1.9%
For receiving – no fee
For transactions involving currency conversion, Skrill adds a fee of 3.99% to the exchange rate. Inactive accounts are charged with €3 fee.
Skrill Withdrawal To Bank Account South Africa
Skrill has a great set of rules on how much you can withdraw and deposit, depending on your customer status. We strongly advise you to read the and verify your identity and credit card as soon as possible, as this will increase your deposit abilities. For users who don't have verified account maximum deposit is usually €750. Visa withdrawals are limited to €5,000 for a single transaction. If you make more money in binary trading, make sure to become a Skrill VIP in order to get more benefits and better limits.
Depending on your verification status and account level, your Skrill withdrawal to bank account in South Africa migh have certain limit.
Neteller Card South Africa
Neteller is another popular e-wallet in South Africa. It is very easy to use in everyday life or online when doing shopping or binary options trading. There are also some special offers like loyalty rewards, Net+ debit card, and VIP status.
Net+ Debit Card Features

Net+ is a very interesting offer that South Africans can be used to make money transactions even easier. Let's say that you made a significant amount of money in binary options trading. In case you have the Net+ card, you don't have to withdraw that money from the broker to your Neteller account to your bank account. After you withdraw the money from the broker you can easily use it however you like. You are also spared from several fees applied by your bank.
Net+ Prepaid Mastercard has the following limits and fees
Free online, restaurants and shop transactions
3.99% foreign exchange fee
 8.00 GBP shipping and handling fee
1.75% cash withdrawal fee
8.00 GBP to replace a lost card
4 withdrawals every 24 hours
650.00 GBP in withdrawals every 24 hours
10 purchases every 24 hours
1,950.00 GBP in purchases every 24 hours
VIP members get better rates and limits, so make sure to ask customer support about it.
What are Neteller Deposit and Withdrawal Fees?
Neteller allows you to deposit money to your Neteller account in different ways. To see all the supported methods and fees, please visit their website.
Neteller Deposit Fees
Bitcoin, iDeal – 1%
PayByMobile – 9-45%
Bank wire – no fees
Maestro, MasterCard – 2.25-4.95%
PaySafe – 7.5%
Skrill – 7%
Visa – 1.9-4.95%
Neteller Withdrawal Fees
Bank wire – €7.50
Bank Draft – €7-25
Member wire – €10.50
With Neteller you can easily transfer money to your friends, or make some transactions with your binary broker. There are plentiful of brokers who are supporting Neteller as a deposit and withdrawal method and South African traders will be happy to know that, as it makes trading transactions more convenient. Deriv is one of the brokers that accepts Neteller and you can read more about it in our Deriv.com review South Africa.

Neteller Withdrawal To FNB South Africa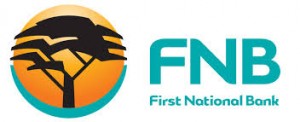 FNB stands for First National Bank in South Africa as the oldest bank. To people in South Africa, FNB enables a whole set of services and alternative deposit and withdrawal methods to execute payments.
South African traders can use a wide range of available e-wallet providers that are offered by brokers who operate on South African market. E-wallets, like Skrill Moneybookers, PayPal, Neteller, Ukash etc are on trader's disposal.
To their users, FNB also offers electronic method for deposit and withdrawal in a form of FNB e-wallet. Following services available are:
possibility to send money to people with a valid SA cellphone number

traders can select among 4 different ways to send money: FNB Online Banking, FNB Cellphone Banking, FNB App and FNM ATM

get access to cash on ATMs worldwide
Available Deposit and Withdrawal Methods
Investors across the world have at their disposal to use following deposit and withdrawal methods to execute payments:
debit and credit cards
bank wire transfer
e-wallets
These payment options cover all types of transaction, depending on investors preferences. The majority of people use card payment and bank wire is also a popular method of payment. But lately a new method appeared, and that is through e-wallets. E-wallets are very popular payment service, with most popular ones being Skrill and Neteller.
According to Finscope Survey, 86% of adult South Africans use banking options in their everyday lives.

Other Popular E-wallets in South Africa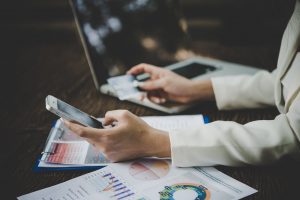 As mentioned above, a few years ago emerged a whole new aspect of online payments which are very simple and available for people worldwide, including those residing in South Africa.
E-wallets are actually an easy way of money transferring, including depositing and withdrawing methods in binary options. Basically, users create a special account that is connected to a credit card which saves them time and protects their data as they don't have to enter their credit card number all the time.
There are numerous different e-wallet providers who offer their payment services online to traders across the globe. Most popular ones are Skrill and Neteller and Webmoney, which we researched in our Webmoney review, as they are easy to use and have different security protocols.
Payment via e-wallets is simple and can be done within just a few steps. Users only have to log in on e-wallet account and enter preferred amount they want to transfer to someone (company or a person).
According to financial specialists, it is estimated that in following years, payment via e-wallets will completely take over card payment. The popularity of e-wallets in South Africa can even be seen now, since there is reported an increase of 66%. Also, payment via mobile phones have become huge new thing for South African investors.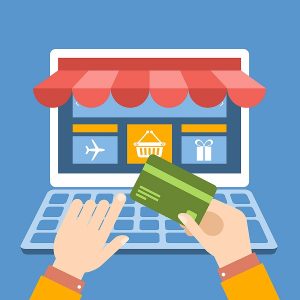 The latest e-wallet update we received is related to widespread PaySafe Card, owned by Paysafe Group. As one of the leading online payment providers, they joined FTSE 250 Index. This news is released on March 21, 2016. With this new collaboration, Paysafe Group will continue to provide fast transaction solution to South Africans in a safe way. PaySafe Card will continue to bring quality services and together with FTSE 250 Index, they will expand their investor base.
Also, another e-commerce company AlternativePayments.com has recently launched new payment solution, so-called equalizer designed for web retailers. Their goal is to enable retailers to easily enter the global market, without any worries regarding currencies. They also ensure a safe platform for secure execution of financial transactions.
Debit / Credit Card Payment
Card payment is still considered as no1 in payment methods, used on a global level. Cards can be divided in two types: debit and credit cards.
The main difference between them is that debit cards are issued by the bank and money is directly taken from the account.
With credit cards, payment is due on a predetermined day in a month, when payment should be executed.
For years, investors make payment via debit and credit cards and it is still considered as the most popular way of deposit and IQ Option withdrawal South Africa methods in binary options, but also in other industries thanks to its trusted status.
The most popular debit card is Maestro, while the most used credit cards are Mastercard, Visa, and American Express. These cards are the most common ones on the global level, however, there is an increasing number of different cards, depending on the chosen country.

Bank Wire Transfer
Payment via bank wire is yet another way of how deposit and withdrawal methods in binary options trading. Besides credit cards, traders do have a tendency to deposit their money through bank wire.
This type of transfer is done between two banks or bank and a company. To execute bank wire payments, traders have to submit several information, such as SWIFT number, account number, and bank address.
In binary options industry, bank wire transfer is considered as the slowest type of deposit and withdrawal methods. Money transfer via bank wire usually takes several days before traders get their funds on the account. There is usually a fee (approx. $25) that needs to be paid but an important note for our readers is that brokers do not charge any fees for both deposit and withdrawal methods in bank wire transfer.
Industry of Binary Options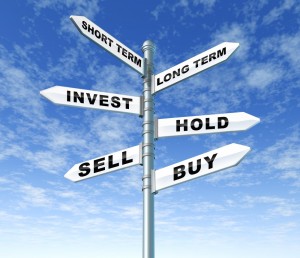 Binary options boom started in 2008 on financial markets worldwide as a new way to invest in stocks, currencies, commodities, and indices.
The popularity of binary options trading manifests in the possibility to achieve high payouts when trading with reviewed reliable binary brokers.
For traders to have a profitable trading journey, it is recommended to choose a trusted binary trading platform and make a risk assessment.
There are numerous different brokers available on the market and traders should be careful when selecting a broker with whom they will invest in binary options.
Here, traders can get a list of trusted brokers, who offer safe platform for trading binary options: 24option, Opteck, AnyOption etc. are among the popular names in binary industry for South African traders.
These brokers try to deliver safe trading environment for multiple deposit and withdrawal methods that are quick and secure, which are the most important elements in this online industry. Binary traders often use card payment and bank wire to execute payments, but the most popular methods is without the doubt e-wallet.
Below you can gather more info on popular deposit and withdrawal methods in South Africa.
Withdrawals in Binary Options Trading
As an investor in binary options via binary option trading company, security of funds is the most important element. There are some brokers who don't charge fees for withdrawals, but other do. Usually, fees are charged when withdrawing funds through bank wire transfer.
Most of these brokers charge $30 fees. Also, a lot of brokers offer one free withdrawal per month which is excellent for all traders.
There are ways how to avoid paying fees with several brokers and that is to select the one that doesn't charge fee, such as with Banc de Binary or to choose e-wallet payment method.
This way, traders should only wait approx. 3 business days for money to arrive on their account and can experience many benefits from this online payment option. For example, simplicity, safety of funds and speed, which are all relevant factors for traders who invest in binary options.
Deposit and Payment Methods in South Africa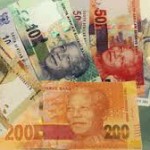 Local currency is South African Rand (ZAR). 100 ZAR is equal to 6.31 USD.
Binary options trading is widespread and popular on South African market.
Traders, interested in this type of online trading use different payment methods to deposit and withdraw in this industry. Debit/credit cards, bank wire and e-wallets are all represented in South Africa as well as in other countries worldwide.
Binary Options – Debit and Credit Cards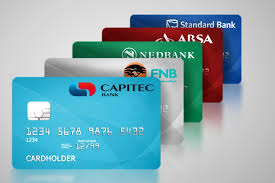 South Africans can use a variety of debit and credit cards to execute payments.
In South Africa there are 4 big banks, called "big 4". They are The First National Bank, Nedbank, The Standard Bank and Absa Group Limited. These banks issue credit cards and also assist users into purchasing merchandise.
Besides mentioned banks, South Africans use all sort of debit and credit cards, such as Mastercard, Visa and American Express. Visa is the most represent credit card, with 48% share on South African market.
What is Virtual Card?
Recently, a novelty emerged on South African soil is the form of virtual debit card.
This system is becoming very popular and offers prepaid virtual debit card that serves as an online payment method to make transactions. It works on principle that users can load funds on this virtual card and use them in online purchases. It is also possible to withdraw funds and send them back on bank account. This phenomenon appeared in South Africa and can be provided by the bank or by the company related to the bank.
Several years ago, in 2009, SARB (The South African Reserve Bank) issued a position on electronic money, which describes e-money as a monetary value that is represented by a claim on the issuer. According to SARB, it means that only registered banks in South Africa are allowed to issue e-money.
Local E-wallets in South Africa
Besides well-known e wallet providers, traders can also use different deposit and withdrawal methods of local companies, based in South Africa. Below you can gather more information regarding local e-wallets.
M – Pesa in Binary Options Trading
M – Pesa is a mobile based alternative payment way for money transfer, launched by Vodafone. "M" stands for mobile and "Pesa" for money on Svahili. With M – Pesa, traders are able to conduct money transfer without a bank account in a safe and quick way with a SMS.
Zapper  – Mobile App

As an local smartphone app, Zapper is popular among South Africans to make money transactions. Zapper started its business in 2014.
FlickPay – E-wallet provider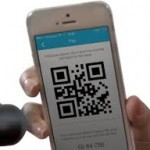 FlickPay was established in South Africa in 2014 in Cape Town. This provider uses technology from wiGroup, a company that is specialized in mobile transactions.
safety measures
enjoy many benefits
simple to use
Cell Pay Point in Binary Options
This e-wallet provider is very simple to use and is not limited to credit card payments. FNB account holders are able to execute payments with the use of their mobile phones.
Investors can lose all their capital
Conclusion:

We make it our mission to not recommend anything but the best – which, according to industry experts, is IQ Option, the top broker for your country with a minimum deposit of ONLY $10!

FREE $10,000 demo account
Award-winning trading platform
World-renowned broker

Trade with an
award-winning broker
like IQ Option

Between 74-89 % of retail investor accounts lose money when trading CFDs