Binary options trading caused major changes in financial markets ever since it appeared in 2008.
It draw the attention of people all around the world who suddenly had a way to freely participate in trading which had been, up until then, more reserved for financial experts rather than ordinary folk.
And, when first starting out in any sort of business venture it is good to know about common mistakes usually made by beginners.
In this case, knowing how to avoid making rookie mistakes in binary options trading can only lead to more profitable trades, which is the ultimate goal.
Bearing that in mind, this article is intended for all those South African traders which are at the start of their binary options trading journey but who have the foresight when it comes to preparing themselves properly.
Learning how to avoid making rookie mistakes is one of crucial steps.
Going in binary options trading blindly and hoping for the best will not accomplish much, therefore developing a strategy is a necessity which will help in selecting the right expiration dates which will be used in binary options trading later on.
Lack of focus is a common rookie mistake, which sees traders studying 4-hour charts and then going off and trading in expiration dates which are short, or trading in longer expiration dates while consulting a 1-minute chart.
Hence, the first thing to do is to line up the time period used for market analysis along with the expiration date.
By analogy, if South African traders are looking to trade on 4-hour charts then longer expiration dates are needed, e.g. End of Week or End of Month.
Trading patterns are another focal point interested South African traders need to take into account as those can be quite useful. Flat trading pattern or a zigzag one can be a great source of valuable information to traders when they are choosing an expiration date.
Choosing the Right Expiration Date
At the beginning, trading binary options might seem like a tricky business as South African traders will face having to select expiration dates on their own.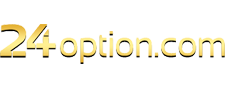 Naturally, there are times when traders feel angry or unhappy with the choices they have made.
E.g. the price was "in the money" basically during the whole time in the trading process only to change direction unexpectedly which ends in lost profits.
Fact of the matter is –  the expiration date wasn't chosen properly, a common enough rookie mistake and it's one which may not be completely avoidable in binary options trading, especially when the market had been steadily moving in the predicted direction only to change at the very end.
Rookie Money Management Tips
However, there is a remedy which South African binary traders can use – money management techniques. Those include coming up with a trading plan which will hold.
Traders might opt to section investment funds they plan to use into several identical parts and then, further divide it into even smaller amounts.
Great thing about binary options trading is that traders can prevent a complete loss of funds since a percentage is offered.
Additionally, switching regularly from shorter to longer expiration dates allows them to place trades hourly but also use much longer expiry dates  such as End of Day or longer, depending on the broker they selected for trading.
Using Timeframe to Choose Expiry Time for an Option
Another fairly usual rookie mistake many binary options traders make is to deviate from the plan without a solid reason. If a plan has been formed and traders invested their time into forming it then not following through makes little sense.
Changing expiration dates which traders already decided upon should only happen if a decision is being made on the latest analysis of time frames.
Let us imagine this situation:
Trading technique used by a trader is founded on RSI (Relative Strength Index) of overselling or overbuying levels which are joined with price deviation.
If traders are using this setup on the 1-hour chart frame then trading expiration date which are shorter than End of Day makes little sense.
Also, just because a trader has selected End of Day expiration date does not mean he/she has to wait the entire day in order for their option to close "in the money".
Especially, if the option was taken in the second part of the day which means the expiration date will only take several hours. The same principle can be used for options which are being traded in second part of the month or second part of the week.
Devising and then following money management and technical analysis can be a great way to avoid another one of rookie mistakes – over-trading and trading short term expiry dates since those appear as a shortcut toward the desired goal.
Short-term Expiry Rates – Yes or No?
Change in the market direction happens and that is the undeniable reality of any financial trading business, regardless of the expiry times used.
However, there are those traders no like neither short nor long expiry times but to find just the right middle ground South Africans interested in binary options trading will need knowledge of market analysis and self-discipline.
Besides, avoiding rookie mistakes in binary options also includes using fundamental analysis too, not just the technical one.
Regardless, the best way to continue is to develop a careful approach and try to have a full overview since both long-term and medium expiration dates are standard.
Conclusion:

We make it our mission to not recommend anything but the best – which, according to industry experts, is IQ Option, the top regulated broker for your country with a minimum deposit of ONLY $10!

FREE $10,000 demo account
Award-winning trading platform
Licensed and regulated broker

Trade with an
award-winning broker
like IQ Option

Between 74-89 % of retail investor accounts lose money when trading CFDs