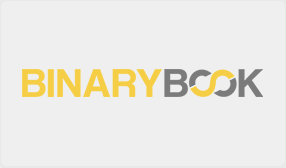 BinaryBook employees, that managed to conduct one of the most elaborate binary trading scams in the industry, are under trial. This week, Lee Elbaz, a former Executive of Yukom, a company that was hired by BinaryBook and BigOption, is facing trial as she educated and trained employees in various scam and fraudulent practices.
Her attorney, Barry J. Pollack insists on how his client is the perfect patsy in this highly relevant case. As several employees already stroke a deal with the US government and plaid guilty, he suspects that Lee Elbaz is there only to suffer the consequences. He claims how his client did not educate, train or motivate sales representatives to convince people to deposit. On the other hand, the prosecution is convinced how Lee Elbaz is the mastermind behind harmful practices that were happening on an everyday basis.
About BinaryBook Scam
Prosecutors say that Lee Elbaz and her team of sales representatives used false identities and lied about their education when communicating with clients. The main reason for this was to convince them to deposit more and more. Barry J. Pollack stated how Elbaz was maybe not the best manager, but that she never approved unethical methods her team was using. He claims "this happened not because of her, but in spite of her".
Federal prosecutors lead by Caitlin R. Cottigham (US Department of Justice attorney), insist that Elbaz knew what was going on all the time, as she lived near Yukom building, spent time at the office every day and was supervising her team. Allegedly, Elbaz already admitted to the US police that she knows how all investments placed by her team were unprofitable.
BinaryBook and BigOption are well known binary trading scams that cost traders over $145 million just in the US. Only $50 million were withdrawn, and it is believed how the scam cost traders billions on a global level. While having the time of their life, and having fun at yachts and corporation parties (and publishing all that on social media), traders all over the world were losing their money. One of the main goals of the sales representatives team was to convince traders how there is basically no risk in binary options trading while failing to inform them how 94% of BinaryBook and BigOption traders lost their money.
Even though her lawyer insists that she never intended to scam all those people, along with her team, an interesting email popped up. It has all the instructions BinaryBook sales representatives might need in the working process. One of the instructions is to convince the most vulnerable groups to make a deposit:
War veterans
Retired people
Pension holders
Social service recipients
15 Yukom employees are facing or have already faced the trial in this case. Five of them managed to strike a deal and tell what they know about malpractices that took place.
Conclusion:

We make it our mission to not recommend anything but the best – which, according to industry experts, is IQ Option, the top broker for your country with a minimum deposit of ONLY $10!

FREE $10,000 demo account
Award-winning trading platform
World-renowned broker

Trade with an
award-winning broker
like IQ Option

Between 74-89 % of retail investor accounts lose money when trading CFDs