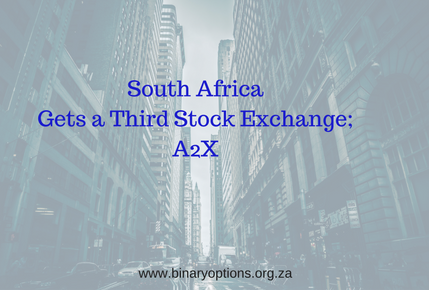 Regulatory authority in South Africa, The Financial Services Board or FSB released a news how they granted licence to a new stock exchange on South African market.
The new stock exchange is called A2X Markets. This is a third one approved this year, following ZAR X and 4AX exchange.
What A2X stock exchange brings to the market is a directly competition with Johanessburg Stock Exchange, that still holds monopoly on this market.
This way, A2x will become a secondary alternative on which plenty of existing companies already listed on JSE can issue stocks on A2X Markets as well.
It is expected how A2X will provide a cost-effective business model to attract new and existing companies who issue stocks on South African market. A2X Stock Exchange is most likely to begin its business in the last quarter of 2017.
"A2X has positioned itself to offer significant savings in the end-to-end cost of transacting in equities while at the same time maintaining and furthering the high regulatory standards set by the FSB," CEO Kevin Brady said in the released statement.
On A2X, people can expect following:
High performance platform

Ability to trade in cash equities

Trading at a reduced cost