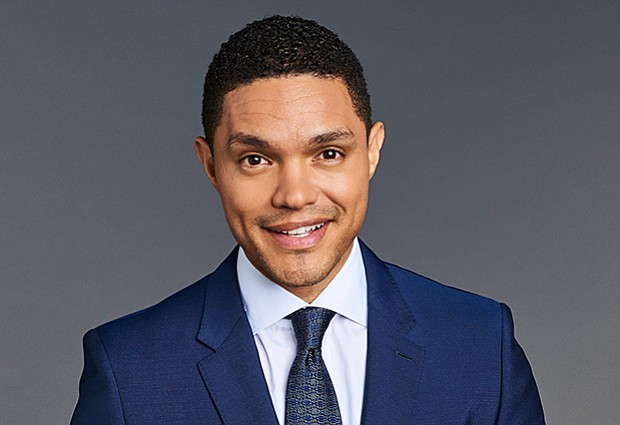 There isn't a soul in South Africa who hasn't heard of Trevor Noah. He is one of South Africa's top comedians that recently moved to the United States as the proud new host of the Daily Show – a title that has gained him international reputation and fame.
However, word has gotten out across the web that Noah actually made his millions trading bitcoin on the Bitcoin Revolution system. 
It appears that South Africans have been on the lookout for this Trevor Noah bitcoin trading program, where to find it and how to sign up to start trading bitcoin and become millionaires like their favorite comedian Trevor Noah.
Now, before you start investing your hard-earned money in this so-called Trevor Noah Bitcoin Revolution system, the most important question to address here is: Is this bitcoin trading program legitimate or just another scam that has gained national attention? Is this Trevor Noah bitcoin millionaire talk just a big false rumor?
The Truth: Trevor Noah Bitcoin Wealth System is a SCAM
We're sorry to be the bearer of bad news, but Trevor Noah did not make his millions trading bitcoin, nor has he ever used the Bitcoin Revolution program. In fact, this bitcoin trading system is a SCAM that South African traders should stay away from at all costs.
Tip: Instead of wasting your time and money on scams like this, trade directly with the best binary options broker for South African traders: IQ Option.
How Did Trevor Noah Become a Millionaire?
No need to worry, Noah is doing just fine as the new host of the daily show and his wealth has nothing to do with bitcoin trading. Before moving to the United States, as you probably know, he was a successful stand-up comedian in South Africa that was loved and respected by many. His success as a stand-up comedian is what got him where he is today, and it has nothing to do with some magic bitcoin wealth system– nor do we believe he has even heard of Bitcoin Revolution.
How Did the Trevor Noah Bitcoin Trading Scam Start?
So, how did this false rumor that Trevor Noah is trading bitcoin and making millions come to be? It's simple. Through misleading advertising. People trying to advertise Bitcoin Revolution and get more South Africans to sign up lied about their favorite comedian Trevor Noah having used this "bitcoin wealth system" to get rich. Don't fall for scams like this.: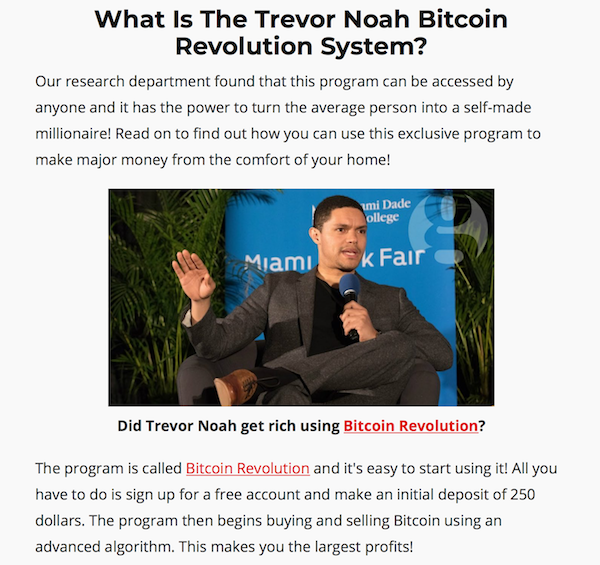 Fraudsters are trying to prey on gullible South African traders and take advantage of them. Always check where you invest your money and don't rush to throw that money away based on one false report you saw on the internet. Always double-check where you invest and whether or not it is a legitimate company.
If you look up Bitcoin Revolution, the program that Noah supposedly became rich from, you will notice multiple reviews of it being a scam and people warning investors to stay away from this bitcoin trading system. We even took a look at this program ourselves to see what's it's all about. Read our conclusion on Bitcoin Revolution below.
What is Bitcoin Revolution?
When looking up this bitcoin trading program that surrounded the Trevor Noah rumor, we discovered that Bitcoin Revolution is a get-rich-quick scheme that claims to make South Africans bitcoin millionaires simply by signing up. The website has no explanation of how the bitcoin wealth system actually works or about the company behind the software. Instead, it uses false testimonials and misleading statements like "join us and start getting rich" and "you can become the next millionaire" to lure unknowing South African investors into its trap. Forget about that $250 minimum deposit it requires, that is supposedly your "road to riches". You will never see that money again.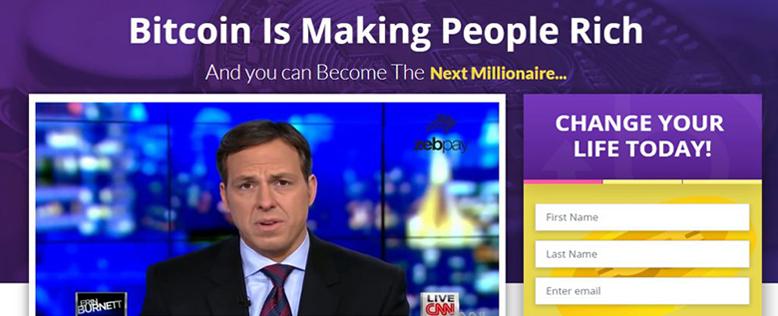 Warning: Do not deposit any money into Bitcoin Revolution. It is a scam that pulled Trevor Noah's name into it to gain more traders and in the long run, more money.
So, what does this mean for the bitcoin trading industry? Are all bitcoin trading software scams?
Is Bitcoin Trading a Scam?
Trevor Noah may not have invested any money into Bitcoin (from what we are aware of), but that does not mean that the entire bitcoin trading industry is a scam.
The trick is to find the right broker to trade with that you can trust. The Trevor Noah Bitcoin Revolution software connects traders to unregulated, scam brokers that will take advantage of their lack of knowledge. Instead, you can choose to trade bitcoin with regulated and reputable brokers that put your needs first and try to educate you about bitcoin trading before you make your first deposit.

The best regulated broker for South African traders by far is IQ Option. With IQ Option, you can practice trading bitcoin through their FREE $10,000 demo account and start trading with a minimum deposit of only $10!
Forget about scams like Trevor Noah secretly trading bitcoin and becoming a millionaire overnight – this is impossible. Instead, choose reliable brokers that you actually stand a chance of being successful with. Why deposit $250 in a bitcoin trading scam, when you can start trading bitcoin with a licensed, award-winning broker with only $10?