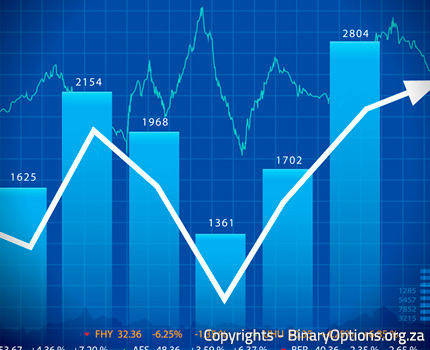 While trading binary options, traders in South Africa can use a wide range of available strategies. Some of them are easier to learn while others are more challenging. For those who are new to binary options industry, we always advise our readers to choose trading platform that offer demo account. Demo version is excellent for new binary traders because of its multiple advantages. The most important one is that there is no risk involved since traders get chance to invest only virtual money. Traders can choose preferred asset and use different trading strategies to see if it will turn out profitable at the end of trading process.
What is Roll Forward tool?
One of often used trading strategies is Roll Forward tool. With this tool, traders are able to postpone expiry time to the nearest one in the future. It can be displayed 15 minutes before trade expires for 5 minutes. Many investors in binary industry know that one can sell a profitable option to the official execution time (expiration), and thus without any risk to get honestly earned profits. However, the situation can be remedied even if the prediction was wrong and the expiration time is near to approach. This strategy is the need to use Roll Forward tool. It allows traders in South Africa to postpone expiration time of the option to later.
How does Roll Forward tool works?
This function available in normal trading mode of binary options broker and offers automatically 15 minutes before the expiration. How the strategy works in practice? For example, a trader buys option for the Italian bank stock for a fall, as it is assumed that due to the crisis in the European Union they just begin in trouble soon (this issue much discussed in the media and all people were waiting for that fall).
Option was purchased for a very large amount. However, the state has offered financial assistance to the bank shortly after the trader's forecast and it was clear that by the time of expiry prediction is incorrect, since the stock began to go up. So what does a trader has to do in this case? It was a pity to lose the money so trader began to analyze charts and follow the publications in the media and then trader understood that despite the financial assistance from the state bank is still in crisis and in a short time its rating will be downgraded, leading to a drop in the value of its shares. It became his life-saving thread.
Trader uses Roll Forward tool and moved forward option's expiration term. Subsequently his prediction was correct and the trader has successfully received profit, which he almost missed, if he didn't use Roll Forward tool.