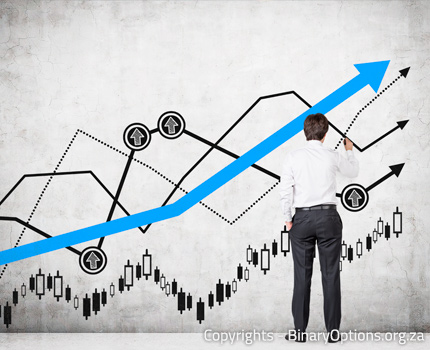 Scalping strategy is one of the strategies used in binary options trading. It is a trading technique to skim profit by opening and closing positions within minutes from the financial market. Scalping strategy isn't so difficult to overcome and to become more experienced in binary trading process. Below in the article, we will provide you more information regarding this strategy and how to benefit from it.
How to Use Binary Options Scalping?
To have a good results with scalping strategy, traders in South Africa should know which expiration times can they use during trading process and it depends on the chosen trading platform. For those traders who use SpotOption, lowest expiry time is 60 seconds. Binary options scalping strategy may include different analysis and trading indicators. Usually, charts as 60 seconds and highest 15 minutes are used for scalping in binary options. The idea is to ensure that a particular information received from the charts after analysis will happen in shortest possible period of time. Scalping strategy is considered to be highly speculative trading method. It is advised to test it first on demo account with virtual money, instead of investing real money with this trading strategy. It is mostly used by professional traders who have years of trading experience.
Process of Binary Options Scalping Strategy
To use this strategy, latest innovation market binary options – 60 seconds option is perfectly suited. Experienced traders use this tool for old but effective strategy of Forex trading– the scalping. To help you understand the advantages and disadvantages of this strategy, let's consider how it works. The meaning of scalping based on short-term transactions with guaranteed small profit.
The trader only needs to determine the direction of the trend and the size of desired investment. Having determined the direction of the trend, opening several positions parallel to its motion and minute later, a profit of 70% on each investment is deposited on trading account.
How to determine the direction of the trend?
The example indicates that the chart abruptly rushed up (take the vertical position), indicating the strong support from the bottom and weak resistance on the top. At such times, the scalping becomes possible. Then, trend line began to take more horizontal position, indicating that growing resistance from the top, so it would be risky to open long positions and you need to check other assets for the presence of a "vertical" trend.
There is another important aspect of scalping to be taken into account; its previous price fluctuations. Focusing on the previous minimum and maximum, the trader can identify asset potential for scalping.
The main thing is not to give a misleading view of the trend line, as it reached its previous high. Whenever vertical trend reaches one of its previous minimum or maximum, it meets strong resistance. At equal strength of support and resistance, trend line begins to oscillate in different directions, which makes the asset temporarily unfit for scalping.
Conclusion:

We make it our mission to not recommend anything but the best – which, according to industry experts, is IQ Option, the top regulated broker for your country with a minimum deposit of ONLY $10!

FREE $10,000 demo account
Award-winning trading platform
Licensed and regulated broker

Trade with an
award-winning broker
like IQ Option

Between 74-89 % of retail investor accounts lose money when trading CFDs