IQ Option is back at it again, introducing South African traders to 20 brand-new indicators and 4 new digital options assets that have been added to their platform. What's more, the award-winning broker now has a special VIP status exclusively available for South African traders. So, what are you waiting for?
Check out all the details below.
IQ Option's 20 Brand-New Indicators
Let's first take look at the first new addition to the IQ Option platform: 20 indicators.
Indicators give South African traders a true edge over the market, as they allow you to squeeze the max out of your trading efforts and improve your technical analysis quality.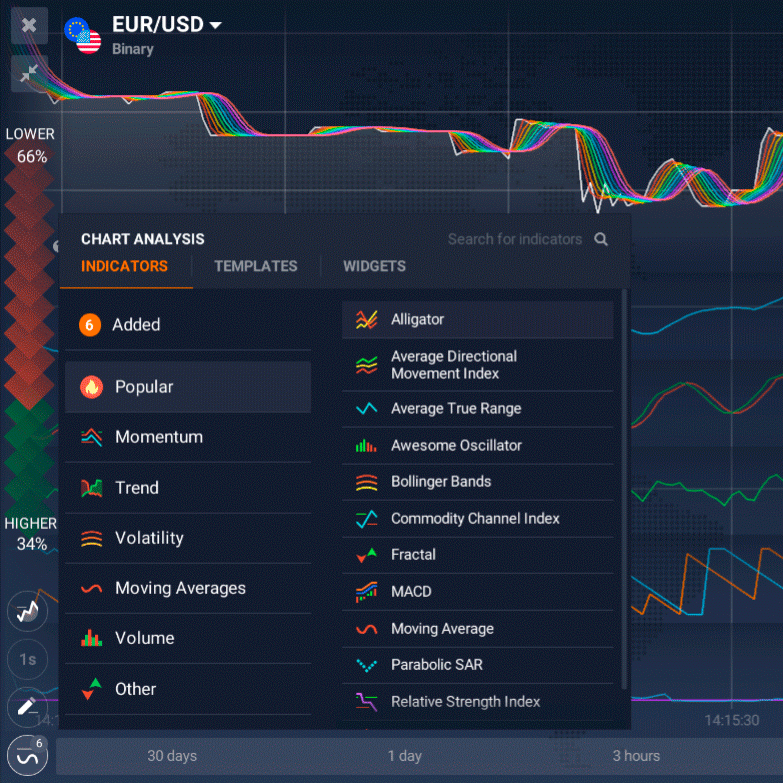 The brand-new indicators available now are listed below:
Momentum Indicators
Aroon Oscillator
Balance of Power
Center of Gravity
Klinger Oscillator
True Strength Index
Williams' Percent Range
Woodies CCI
Trend Indicators
Aroon
Mass Index
McGinley Dynamic
Volatility Indicators
Average True Range
Chaikin Volatility
Donchian Channels
Moving Averages Indicators
Arnaud Legoux Moving Average
Kaufman's Adaptive Moving Average
Least Squares Moving Average
Rainbow Moving Average
Volume Indicators
Net Volume
Volume Oscillator
Weis Wave Volume
Other Indicators
Chande Kroll Stop
Coppock Curve
For more information on IQ Options indicators, visit the IQ Option related blog post.
IQ Option's 4 New Digital Options Assets
In addition to the huge increase in indicators, IQ Option gives South African traders even more options by adding 4 brand-new digital options assets to their infamous platform. Now gold, silver, crude oi and WTI oil are all available for South African investors to trade.
This is especially exciting because digital options have become increasingly popular with South African traders, as they offer a higher degree of freedom and even higher earning potential compared to binary options. Trading digital options is very simple, simply check out IQ Option's video on how to start trading digital options.
IQ Option's Exclusive VIP Status for South African Traders
Last but not least, IQ Option never ceases to impress by giving all South African traders exclusive access to a VIP status. All you need in order to qualify for a special VIP position is:
Making a deposit of $1,900 (or other currency equivalent) in a 3-month period
Having a trading volume of $15,000 in a 3-month period
IQ Option Ltd. provides VIP status for traders from non-EEA countries.
Don't forget to keep your eyes out for all new additions to the IQ Option platform that we post regularly on our website.