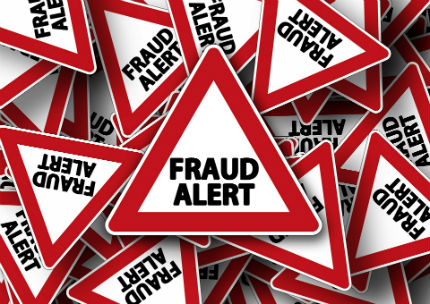 Each online business is daily faced with its advantages and disadvantages available for customers who participate on financial market. Same can be applied on binary options industry where scams affect everyday business conduct.
For traders in South Africa and in other countries in the world, safety trading is their ultimate goal. We try to provide our readers with the list of  reviewed trustworthy binary broker with whom, trading binary options can be a profitable experience, if trading instruments are used properly.
If you want to know more about binary options scam South Africa, this is the right place to get valuable information on:
Appearance of Binary Options Scam South Africa
Trading binary options records increasing popularity in South Africa, in terms of investment in online trading world.
So wherever there is money circulating around, unfortunately there is scam involved. With approx 300 binary brokers on the market, scam brokers appeared and deceived traders by not providing them what they signed up for. There are advices and tips by which is easier to determine are you dealing with reliable or scam broker.
Regulatory bodies try to set standards for transparent business conduct and minimize fraud in binary options industry. Their main purpose is ensure traders in South Africa with a secure trading platform, without facing any difficulties or scams.
Binary options industry is very competitive one and a lot of people interested to participate do not have previous financial knowledge.
And that is where scam broker enter by offering them 100% returns and afterwards, not paying them earned money. To ensure traders to have a safe trading process, we provide you with several recommendations on how to avoid binary options scam South Africa and trade with only trusted binary brokers.

Regulations on South African Market
Trading binary options is legal for South African traders.
For assistance regarding investment issues, traders can reach to FSB, a regulatory body for oversight all investment activities on the market. Financial Services Board, however, doesn't control binary options territory nor does it penal scam brokers.
Since there is lack of regulatory bodies for binary trading, a variety of brokers have full access to South African market. This includes reliable brokers as well as scam ones. It is important for traders to be aware that it doesn't mean that those brokers who are not regulated by a certain regulatory body are scam.
Opposite, most of offshore brokers tend to provide very high security level and transparent business just as regulated brokers. Regulation is choice of each broker, whether they want to offer their trading platform to different markets and follow European laws and rules.
On binaryoptions.org.za, we have listed both regulated and offshore brokers, where traders' overall satisfaction is their primary goal.
Listed brokers, no matter how long they do business, are considered as reputable brokers with positive reputation in binary options industry.
They all accept traders from South Africa and offer them a safe environment for profitable binary options trading, by providing multiple trade options and other features significant for trading process to be executed without difficulties.
We always advise our readers to check broker reviews first, by which they can determine does a particular broker suits them with its trading platform.

Risk Downplaying
This is one of the techniques used by binary options scam brokers to attract traders and get them join a platform.
Unfortunately, especially new traders get pulled into this story where they trust brokers before checking them first. Such brokers promise 100% payouts and always highlight positive aspects of binary options trading.
It is never recommended to hide risk level, especially in this industry. Binary options includes trading with risk and everyone who says it is not true, should think twice.
Some trade options aren't very risky, while others are. That is why binary industry offer South African traders a wide selection of strategies and guides for them to have access to all elements which are important to ensure themselves in having successful and profitable trading process.
As stated on the Southern African Fraud Prevention Service site, scam in online business is common and that is why it is of great importance to ensure yourself to have basic knowledge and information to be able to separate reliable from fraudulent broker.

Read Terms & Conditions
People might find reading terms and conditions as something that is boring and useless, but in investment world this is a crucial issue. Before traders open an account, they have to accept terms & conditions. Brokers terms should be transparent and easy to understand for all traders who join trading platform, regardless whether we are talking about beginners or experienced traders.
With binary options scam brokers, traders are mostly deprived of information or it is completely unclear. That can lead to poor business decision and afterwards, to a money loss when trading. Unclear and missing details on terms and conditions, fall into category of binary options scam South Africa.
Terms and conditions should also include bonus policy. Majority of brokers offer different types of bonuses to attract traders and there should be stated a transparent description of all bonuses so that traders would know on what are they saying yes or no. Traders are usually greeted with a welcome bonus, which amount depends on how much traders choose to deposit with. Also, they should be aware that with bonuses usually go bonus trading terms, which means a certain turnover is required.
Traders are required to trade between 20 and 40 times the amount of initial deposit that was made before they decide to withdraw funds from the account. All these information need to be stated on the broker's site and to come as "surprise" for traders when they login to the trading platform and place trade.
Privacy breach

When signing up with a broker, it is required to provide few documents to confirm identity, such as photo ID and proof of address. Brokers, however, are obligated to save as private these documents and when they don't, it is a clear indicator of dealing with scam binary broker.
Security of funds and personal data are and should remain as the most important issues in binary options trading in South Africa.
So when traders give personal and financial data to the chosen broker, it has to remain secured and any other activity should be considered as fraud.
For example, some traders may experience misbehavior with brokers calling them and offering services that they didn't sign up for. This either means that a particular broker is exceeding his limits or he sold trader's data to the third party.
In any case, this is recognized as privacy breach and traders have to report it to authorities. We have to emphasize one more time that this is yet another reason why traders should wisely select binary broker in order to avoid situations like this mentioned here.

Non-payment of Trader's Funds
Refusal of non-payment earned money goes in the category of worst binary options scam South Africa in binary options industry.
Sometimes it can happen that by accident traders didn't fully understood trading procedure. But, things like these misunderstanding are solved very easily after identity verification. However, we are talking about serious fraud that includes refusal to process withdrawals.
In such situation, binary options scam broker don't answer on traders' calls nor answer on emails.
Some go even further and ask more money to deposit, but still won't give back them their earned money. This can be prevented by educating yourself in determining what are scam activities and which brokers are to be trusted.
The best advice we can give traders in South Africa is to do their own research and check brokers of their interest. There, they can see if they have listed address and terms and conditions that are easily to understand.