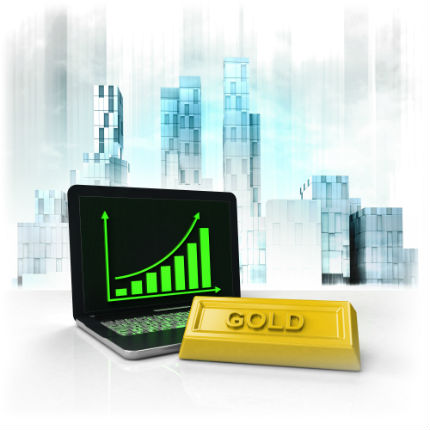 In binary industry, assets are considered to be the basis of binary options trading.
South African traders are able to participate on financial market by using a wide range of underlying binary options trading assets, which we'll explained more detailed below in the article.
We will provide you with information regarding asset types and their characteristics. This is significant because knowing which binary options trading assets can greatly help in better prediction and lead to a profitable trading process.
Binary Options Trading Assets in South Africa
Binary options imply trading with two possible outcomes: yes or no.
It means that traders have to predict movement of the chosen asset. Binary options trading doesn't involve actual buying the asset. Trading binary options is based on determining will asset price be lower or higher than the target price in predetermined period of time.
Such trading type is different than forex trading because it is less riskier. Before trade is made, traders know in advance what are their possible earnings or losses, which is an important note.
Binary options trading assets are categorized in 4 main types: stocks, currencies, commodities and indices.
A majority of binary brokers offer a wide selection of underlying assets that are available for traders in South Africa to use them in the trading process. Some assets are more affected by external influences on the financial market from others. More regarding asset types check below.
Currencies – South Africa
Trading currencies is the most common type of underlying binary options assets in binary trading.
When trading currencies, it implies investing on the currency pairs exchange rate. Traders can place trades in USD/EUR, USD/GBP, EUR/JPY and many more available.
Before signing up with a particular broker, traders should check available assets that are listed on broker's site. A complete list of all underlying assets can be found under Asset Index on the trading platform.
For traders who want to place trades in currencies, our advice is to follow latest market news and see how market reacts to the event (political situation, natural disaster…).
Then traders can place trade with the chosen expiry time. To be more precise about predictions, South African traders can use different trading instruments and strategies that can assist them during trading process.
Stocks – South Africa
Stocks are also very popular among traders in South Africa.
There are dozens of different stocks, which can be used in trading binary options. Stock presents share in the company's ownership. A large number of brokers offer on their platform a variety of companies among which traders can select preferred ones.
24option is one of the best brokers in this industry and popular on South African market. To their traders, 24option offers an exquisite list of companies such as Google, Apple, Gazprom, Vodafone, Amazon, Nike, Facebook, Microsoft, Exxon, Sony and many more. For full stock list traders can check Asset Index.
Actually, it is not difficult to trade stock on binary options market. Let's say you are interested in investing in one specific company. If that company performs well on the market and you place trade that price will rise, you will most likely to be right in your predictions.
With stock, winning rate is higher than in case of some other binary options trading assets.
Commodities – South Africa
Together with stocks and currencies, commodities are also available in binary options trading.
It is possible to place trades in gold, silver, oil, gas, wheat, corn, coffee…
With some assets it is easier to predict their movement especially if a particular commodity "holds" the price for some time now. However, changes may occur. For example, gas industry can be affected by certain situations. It can be due to political reasons, war or natural disasters.
It is important to note how following current market situations and fresh set of news are more than welcome in case such as mentioned above.
Indices – South Africa
The fourth category in underlying binary options trading assets for trading digital options are indices.
Traders in South Africa can trade with many indices. Most common are: FTSE100, Dow Jones, Nasdaq, S&P 500, Nikkei 225 and Dax-30. As seen, indices come from different countries, from USA over European countries to Japan. In terms of indices, there is possibility of different small changes on the market.
These fluctuations are relatively frequent which means it can be more difficult than with other asset types.
Smart Trading on South African Market
One of the reasons why binary options trading is widespread is because in binary industry traders do not buy particular binary options trading asset. Instead, they place a trade by predicting their movement. That is the biggest difference from forex market. Another important element is that entire trading process refers to investing in future movement of the chosen underlying asset. This is an indicator how traders are aware of their money gain or loss even before trade is made. Whether we are talking about professional traders or beginners, it is always recommended to use different strategies to increase chances of winning. Use of Education Centre and up to date broker's customer support is also very significant in the trading process.
Conclusion:

We make it our mission to not recommend anything but the best – which, according to industry experts, is IQ Option, the top regulated broker for your country with a minimum deposit of ONLY $10!

FREE $10,000 demo account
Award-winning trading platform
Licensed and regulated broker

Trade with an
award-winning broker
like IQ Option

Between 74-89 % of retail investor accounts lose money when trading CFDs