What binary options myths are spinning around the binary industry for years now?
There are many reasons why South Africans are attracted to binary options trading as a different approach to global financial markets.
What binary industry enables traders is a mix of opportunities to achieve high trading results, experience dynamics while trading and simplicity of entire binary trading journey.
In this binary guide, we will cover what we call "The greatest myths of binary options trading".
Our South African readers can learn from it and use them for more profitable trading process in binary industry.
Myth no.1 – Binary Options Equal Gambling
Binary options traders can be divided into two types: beginners and professionals with many years of experience.
To traders novice, this myth can seem as a truth but actually it's not. They probably assume that since initial steps require account registration, deposit amount and trade option to choose will an asset rise of fall.
Of course, people can gamble with binary options but then they shouldn't be called traders but gamblers, same as in casino. There are plenty of differences between binary options trading and gambling.
A serious binary trader understands how several crucial elements are necessary for them to keep successful stability and profitable results.
Therefore, traders who in binary options see a good opportunity to maximize profit will use a variety of trading strategies, many instruments and get assistance from education materials.
Binary industry might not be suitable for all people but those who feels attracted to it, should use all the provided benefits to understand how the whole binary trading process looks like.
Myth no. 2 – All Binary Brokers are Scam
This is one of the biggest binary options myths traders in South Africa might encounter. This statement comes more or less from those traders who lost their money while trading or have chosen a really bad broker who didn't provided what he should.
Of course, not all brokers are safe to trade with same as it cannot be said how all binary brokers are scam by default. However, traders in South Africa should be aware there are many signs how to detect a potentially bad broker and avoid unpleasant situation.
Reading reviews comes as one of the first recommended things where they can get significant information about entire platform and what are the main elements, such as deposit and investment amount, available assets, trade options, banking and account types.
This why we believe it is important for traders to be educated and investigate about a particular binary broker, such as check what other people are saying and do they have listed any terms and conditions on their website.
Myth no.3 – Rich Population Trades Binary Options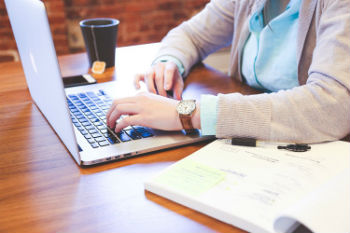 This myth is presented mostly on global market where many people assume how this type of online trading is reserved solely for risk clientele.
This however is not entirely true since binary trading industry is a worldwide phenomenon, where many beginner traders have their role in it.
Previously, only rich people could afford themselves to participate on financial markets and ultimately, benefit from such.
But in recent years, thanks to binary options trading, a large number of inexperienced traders became interested in this online investment and started investing to make a profit from binary trading.
For example, starting investment of $10 or $250 still seem as a reasonable sum of money for all South Africans to invest in. So it really doesn't take a trader to be rich in order to make money in binary options trading.
Myth no.4 – Demo Account Can't Help You
Statement like this couldn't be more far from the truth. Regardless of trading expertise and especially if one is a beginner, practice makes perfection. Same can be applied when trading binary options.
Traders who are new to binary trading can greatly benefit from demo account since it enables them a safe way to practice where no real money is necessary. Therefore, South African traders should choose a broker who offer demo version of trading platform.
There are plenty of excellent and reviewed binary brokers who enable demo accounts, such as IQ Option, 24option, Opteck and many more. With demo, traders can see how the platform looks and try out different trading tools and trade options and see what happens.
So imagine seeing that for the first time on real trading account? It doesn't sound too much fun, right? That is why demo account are an excellent opportunity for beginner traders who are about to start their binary trading journey.
IQ Option broker offer one of the best demo account on the market.
Regardless of their low minimum deposit, demo account is a very significant element of their platform. South Africans only need to complete registration and will be provided with $10 000 of virtual funds to trade with and practice.
Myth no.5 – No Fluctuations with Binary Options
This also falls in category of the greatest myths of binary options trading in South Africa. Since binary industry reflects on many global markets and numerous assets, it is impossible to expect how binary trading is fixed.
Traders who invest in binary options know they have option to select between an exceptional list of underlying assets (depends on a broker), such as stocks, commodities, currencies and indices.
Some of these assets are more variable to market changes and current situation on global market. This can happen due to natural disasters, wars or political changes.
Some people might think how binary options are scam if they lost money, but they drop the part about not being dedicated enough to learn all required segments of binary trading process. With higher level of knowledge, traders in South Africa will be able to reduce risk level and have better chances of achieving high profits.
Myth no.6 – Amazing Returns Each Time with Binary Options
This binary options myth is one of the typical ways how scam brokers lure potential traders to join in and promising them huge payouts on made deposits. In that case, some traders think that is a great way to make money in a short span of time and this becomes a regular beginner's mistake.
No serious binary broker should promise huge returns each time when traders make a trade. Of course, big payouts are possible but they usually involve higher amounts of deposits which include higher risk exposure.
This segment should also include better education for registered traders who can put more effort and have a better understanding of how it works.
Myth no.7 – Unknown Binary Options Outcome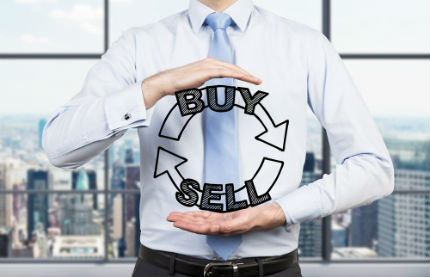 What is the essence of binary trading industry is the fact it enable trading with solely two possible outcomes; traders will win or lose a trade.
This part of trading process needs to be selected right away, in the very beginning of the trading process.
Traders know there is potential money gain or money loss and unknown outcome isn't present here.
Of course, there are always exceptions, such as potential market situations and its changes which can drastically influence on price movement of chosen underlying asset.
However, it is recommended to be well-informed and updated about current market situation to be able to perform accordingly.
Myth no.8 – Trading Binary Options Causes Addiction
Regardless of potential returns and different features on disposal, serious binary trading experts claim how binary options trading require a good education and understanding of the financial markets.
All trading decisions should be delivered after thorough analysis so that risk level is minimized which is crucial for this online investment type.
If traders maintain a cool head while trading binaries, negative aspects can be easily avoided and that is the most important in the trading process. It would be wise not to rely on emotions but instead of clear indicators and trading tools which can be out of great assistance.
Conclusion:

We make it our mission to not recommend anything but the best – which, according to industry experts, is IQ Option, the top regulated broker for your country with a minimum deposit of ONLY $10!

FREE $10,000 demo account
Award-winning trading platform
Licensed and regulated broker

Trade with an
award-winning broker
like IQ Option

Between 74-89 % of retail investor accounts lose money when trading CFDs