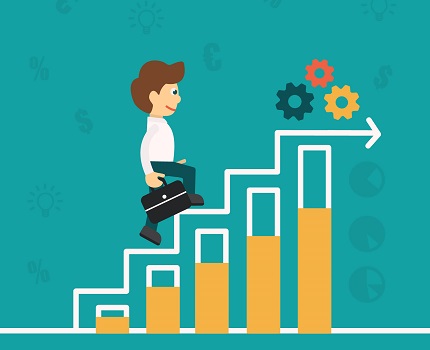 Are you interested in binary options trading? If you want to see why binary options industry gained great popularity among South Africans in the last couple of years, you have come to the right place.
This article will provide you useful tips on how to trade binary options successfully.
Below in this guide, you can find information that can be significant for all traders, especially for inexperienced traders.
Trading Tip no. 1: Find a Binary Broker that Suits You
It is easy to get seduced by flashy banners and great promises. On the other hand, traders can read many reviews and be left confused – they all sound great and legit! Some traders might even ask for an advice on an internet forum.
Keep in mind there is no unique solution. Try to determine your needs and only then do a research. Maybe you want a great selection of assets, and maybe you prefer a smaller amount of assets with greater platform accessibility. Whatever your criteria is, it is important to stick to it and be reasonable and focused when selecting a broker.
Trading Tip no. 2: Select an Account that Fits Your Needs
It is completely understandable that traders want to start with smallest deposit firs. This gives them the opportunity to check out the platform and test the broker, but the low initial investment cannot bring great profit.
Most binary brokers offer interesting account types that are created to suit needs of different types of traders. After you have grown out of the basic account make sure to review your results and change the account type if needed. More expensive accounts usually have a wider selection of benefits.
Trading Tip no. 3: Write a Trading Diary
Diary sounds so old-fashioned, but fast-paced trading that is often present in binary trading often creates confusion and makes traders forget how and when they traded. The binary trading diary can be manual or in digital form. You can even use trading history that is available as an interesting feature on many trading platforms. Revisit it every now and then and se what trades are lost. Are you maybe better at trading commodities rather than trading currencies? Without an overview over your trades you will probably never know.
Trading Tip no. 4: Try Binary Signals and Binary Robots
It is in human nature to believe we are the smartest. This often leads to losses, as high slef confidence can lead to overtrading – one of the deadly sins in trading. If you want to double check your predictions, take advantage of binary trading software and binary trading signals. These services help traders navigate complicated waters of financial analysis and allow them to place trades according to latest trends, delivered by the algorithms.
There is little difference among binary software and binary signals nowadays, as they are usually free and deliver live trades.
Trading Tip no. 5: Have a Trading Plan
Just like you should have a trading diary, you should have a trading plan. This means that you should know how much money you have at your disposal and where you will invest it. Trading plan is great for setting personal limits. You can also set goals you want to reach and list steps required to realize them.
Keep in mind that trading is something that should not be taken as a gamble or a game, as there is real money involved and binary trading plan allows you to stay focused.
Trading Tip no. 6: Use Binary Trading Tools
Binary brokers now offer a whole set of tools on their platforms. Indicators, tools, charts – all this is available to the average trader. It is easy to forget they exist as there are trades to be placed. However, with a little bit of knowledge, these indicators can be used for your benefit.
Different indicators and tools applied at the right moment can be the key to more lucrative trading. Even if you have some trading experience, never rely solemnly on your knowledge, but include additional checking points.
Trading Tip no. 7: Get Proper Education
When we mention 'education' many traders think about expensive colleagues, business schools, and courses, but they are not a necessity. There are many free alternatives. For example, here on binaryoptions.org.za traders can read free articles about different strategies and topics from binary options trading. Most brokers also offer free webinars, reading materials, videos etc.
Keep in mind that sometimes the more expensive account, the more educational materials you will be able to get. If the education is your priority, and it should be, have this in mind when selecting both the broker and trading account type.
Trading tip no. 8: Research Payment Options
Make sure to understand that not all deposit and withdrawal options are made the same. This binary trading tip is very useful, as traders often get surprised by a number of fees certain payment methods are applying. Before deciding upon a method, research fees, and time needed to see money on the selected account. Also, make sure what the fee rates for making a deposit via your favorite method. Fees and additional costs can simply 'eat' your profit, and if we include conversion rates – it is easy to understand why this binary trick saves you money.
Trading Tip no. 9: Know When to Get Out
Many binary brokers offer you to sell the binary options that seem unprofitable. Of course, you don't get the entire amount, but a respectable percentage. There are still traders who believe you should never sell your trade back to the broker, and such opinions lead to losses. Don't think you are always right, and utilize the chance to get out when you can. This will help you reduce losses and manage money in the more efficient way on the everyday basis. Don't let your ego stand in the way.

Trading Tip no.10: Take Trading Seriously
Binary options trading is not a game, a gamble or just a lovely waste of time. Real money is invested and traders can lose it, so there is no reason to believe the luck is on your side every step of the way. Understand what you are getting into, read Terms and Conditions and try to approach binary trading as you would any other form of investment. There are traders who are successful, and those who aren't, and understanding how binary trading really works can make or break your budget.