DDFutures is a forex, cryptocurrency and stock investment website that promises South African investors lots of cash, fast.
In fact, this company claims that South African traders can get up to 1555% return of their investment in only 25 days through this system. So, is investing in DDFutures actually worth it?
Usually what appears too good to be true, is probably exactly that: too good to be true. Our team decided to look into DDFutures even further and discover whether or not this is the type of scam it appears to be.
South African traders are always encouraged to read our reviews before deciding to invest any money with a company they don't know.
How Does DDFutures Work?
DDFutures is an investment company based in the United Kingdom that allows South African traders to make money off forex, cryptocurrency and stock trading. What does this actually mean?
We're not sure, because certain basic information like what type of software this is and how exactly does this company work were completely missing from the website. This is an immediate red flag that something is not right and the company might be a scam.
In fact, we found three main problems with DDFutures that show this company is not to be trusted. Check them out below.
3 Signs That Prove DDFutures is a Scam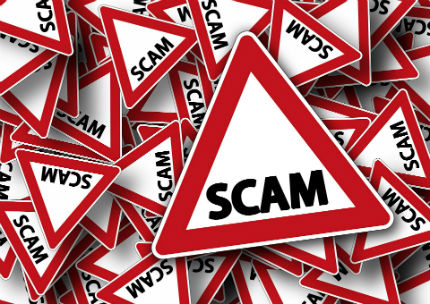 1: DDFutures promises impossible returns of investment
When visiting the DDFutures website, the first thing that catches your eye is the investment percentages and profit returns. In fact, DDFutures has based their entire "business model" on making lots of money, fast. Specifically, they promise South African investors a 1555% return of their initial investment within only 25 days. They even show the amount of money apparently recently withdrawn from the system and have a special calculator on the side that tells you how much money you will make depending on your deposit.
This is a classic sign of a scam investment company. In reality, no investment company can promise you high returns. Investing always comes with some degree of risk and the most trustworthy companies tell you that upfront and don't hide behind impossible promises.
DDFutures not only promises impossible profit, but gives no indication of how these returns of investment are made or what their software actually does.
2: The entire DDFutures website is intentionally vague
As mentioned in the section above, the entire DDFutures website is vague. Not only is there zero indication about how this company makes these returns of investment, but there is no information on the company itself.
Besides the fact that DDFutures claims to be based in the United Kingdom, there are no further details given. This is particularly problematic, because transparency is extremely important in all companies. A lack of transparency, trading conditions and general information is another sign that DDFutures is not a trustworthy company.
3: DDFutures is falsely claiming to be a licensed software
Last but not least, DDFutures claims to be a licensed company on their website. Simply claiming to be licensed is not enough of course. You need to explain under which agency and give your license number. All DDFutures gives is a registration number to being a private limited company, but no license number whatsoever.
Conclusion: Do Not Invest Money with DDFutures
As you have probably seen by now, DDFutures is a scam and South African investors are encouraged to stay away from this company at all costs. They falsely claim to be licensed, promise impossible returns of investment and offer no clear information on the company and how it works.
Which Companies Can I Trust?
If you are looking for the best, regulated brokers to trade with, check out our list of the top brokers for South African traders.
If you are looking for the best trading robot, we recommend using FXMasterBot, which offers you world-class automated signals to help you easily trade with your broker of choice.